Sell Web Hosting, Make Money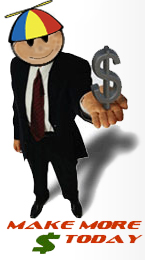 Start your own hosting service or add hosting to your service stack by becoming PropellerheadHosting reseller partner. Our partners enjoy the same reliability we offer direct customers, but with increasingly generous discounts as your business grows. Our white-label services allow us to look like an extension of your own business which keeps your startup costs and ongoing overhead low.
We provide you with all the tools, features, and discounts, that can start earning you high profits and without the worries of the server maintenance, and administration tasks that are required behind the scenes. This is all handled by our highly qualified technical support and admin staff!
Who Are Resellers?
Resellers can be just about anyone. Here are some profiles of our resellers:
Web Designers
Open Source Software (OSS) Projects
Crafting Site Designers
Software Developers
Boutique Hosting Companies
Niche WebHosting Providers
B2B Service Providers
We Love Web Designers
Add PropellerHeadHosting's white-label hosting services to your offerings. We can handle the technical platform details, while you keep your creative processes flowing for your clients and helping to grow their web successes -- we will look like your built-in tech support staff with very little to no direct contact with your clients unless you wish it. Give us a try if you are looking to add hosting services to your offerings without the technical hassles.
Reseller Program Benefits
No Contracts
No Setup Fees
White-labeled Services. We attempt to act in generic ways so that your customer can work with you directly -- as if we were like your staff.
Resell by Account. - No need to hassle with allocating space and resources on a bulk reseller account. Easily setup your client by chosing the hosting plan you wish to use.
Reseller Branding - Add your own logo and support links to client control panels.
Hosting Plan Branding - Rename our hosting plans to ones you desire for branding purposes. Available only to Resellers with 10+ accounts.
Domain Name Servers - Providing your own Domain Name Server (DNS) names helps keep us hidden from your clients. We also provide generic named DNS servers if you do not want to hassle with maintaining DNS server listings at your domain registrar. Custom DNS names available only to Resellers with 10+ accounts.
Web Host Manager - The Web Host Manager (WHM) from cPanel gives you complete control over setting up and managing resold accounts! This point and click interface provides a user friendly environment. Features include: Account Creation, Account Termination, Suspend/Unsuspend Account, Password Modification, View Account Bandwidth Usage, List Accounts, and more!
Host All Domain Extensions - Our servers support all domain name extensions. This enables you to market globally.
Very Little Pressure - Remain a reseller as long as you maintain your a base starter pack plus 1 (one) or more additional accounts.
Volume Discounts - Bigger discounts for resellers with 50+ and 100+ accounts.
FREE Tech Support - by email tech support tickets.